NetWitness Promotes Abdullah ALSaadoun to Director
May 5th, 2023 — NetWitness, a globally trusted provider of threat detection and response technology and incident response services, has today appointed Abdullah ALSaadoun as Director for the Middle East, Turkey, and Africa (META), reporting to Massimo Vulpiani, EMEA Regional Leader. This strategic move is a part of the company's evolution into the EMEA region, where it continues to grow and improve efficiency.
ALSaadoun has been a part of the NetWitness team for several years and has played an integral role in the company's success. He first led the KSA team and then managed the Gulf region, creating both a strong team unit and a successful, solid, and consistent business.
"Abdullah's appointment is a testament to our commitment to providing exceptional service to our customers in the EMEA region," said Massimo Vulpiani. "His leadership skills, experience, and strategic thinking make him a valuable asset to the team, and we are confident that he will continue to lead our business to new heights."
"I am honored to take on this new challenge and responsibility at NetWitness. Our goal is to make the META region a significant contributor to the company's growth and revenue,"  said ALSaadoun. "I believe we have the potential to build a strong presence in the region, and I am excited to be leading the charge."
ALSaadoun's appointment is a reflection of NetWitness's commitment to providing top-notch security solutions and services to customers across the region. Its global threat detection products have been widely adopted by clientele across the region, and it is continuously launching new products to address the evolving security needs of its customers.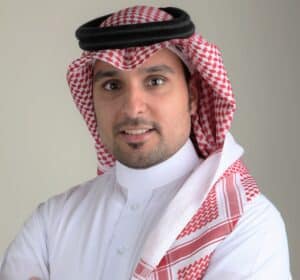 For more information, visit www.NetWitness.com.
About NetWitness
NetWitness provides comprehensive and highly scalable threat detection and response capabilities for organizations around the world. The NetWitness Platform delivers complete visibility combined with applied threat intelligence and user behavior analytics to detect, prioritize, investigate threats, and automate response. This empowers security analysts to be more efficient and stay ahead of business-impacting threats. For more information, visit netwitness.com