NetWitness® Orchestrator
Security orchestration, automation and response (SOAR) for the efficient SOC
NetWitness Orchestrator provides comprehensive security orchestration and automation (O&A) to improve your security operations center's efficiency and effectiveness. Supported by hundreds of preconfigured and customizable playbooks, NetWitness Orchestrator empowers teams to collaborate and streamlines and automates incident response. Inherent threat intelligence enables your SOC to better understand and act upon threats.
5 ways threat intelligence improves O&A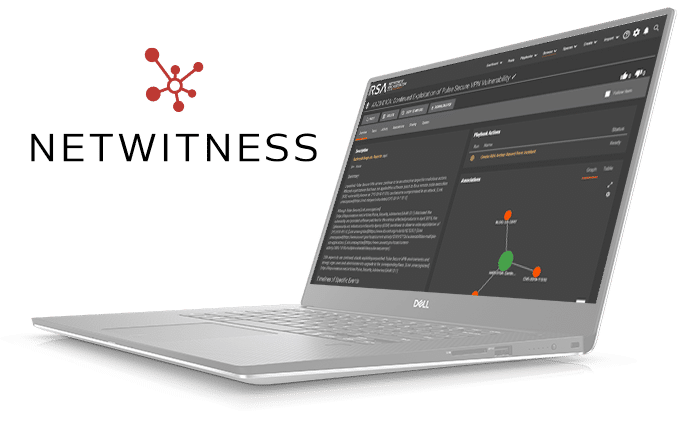 Enhanced visibility to act decisively
Normalizes and enriches security alerts with threat intelligence so you can see the full scope of an attack.

Improved analyst skills
Transforms ad-hoc incident management and response processes into consistent, repeatable and guided workflows that empower L1-L3 analysts with common data.

Efficient security operations center
Provides security leaders with insight into their organization's cyber risk posture and includes capabilities for measuring SOC efficiency and ROI.
< HOW IT WORKS >
SOAR high with complete security orchestration, automation and response
Holistic incident management
Effectively collects, standardizes and prioritizes alerts to streamline your SOC team's response efforts. Leveraging expansive data sources, NetWitness Orchestrator enables the collection, querying and enrichment of artifacts and indicators, such as users, systems, IPs and more. It captures the incident management lifecycle in a well-structured, consistent and auto-documented process.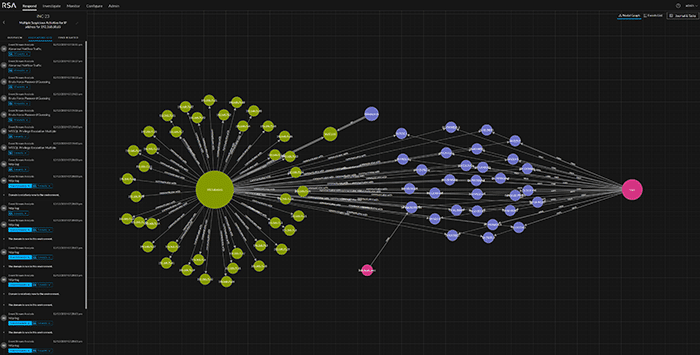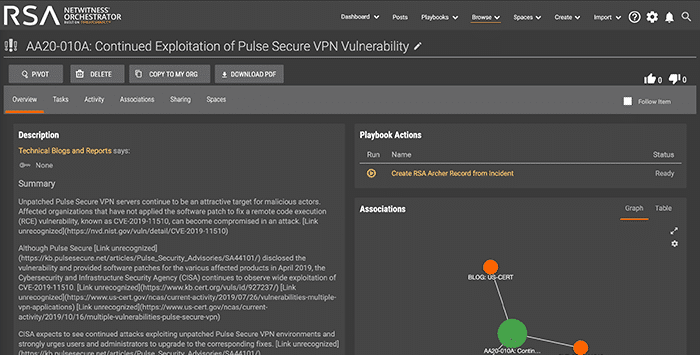 Threat-intelligence-powered investigation
NetWitness Orchestrator provides collaborative, threat-intelligence-powered security orchestration, automation and remediation capabilities that allow organizations to make intelligence-driven decisions. SOC teams gain relevant insights from intelligence sources and can take action by providing those insights to the necessary people and technologies.
Automation where you need it
NetWitness Orchestrator enhances response procedures, orchestration and automation with threat intelligence to strengthen your organization's security posture. It connects disparate security tools and technology while maintaining the right balance between automated processes and human intervention to effectively carry out analysis and response activities.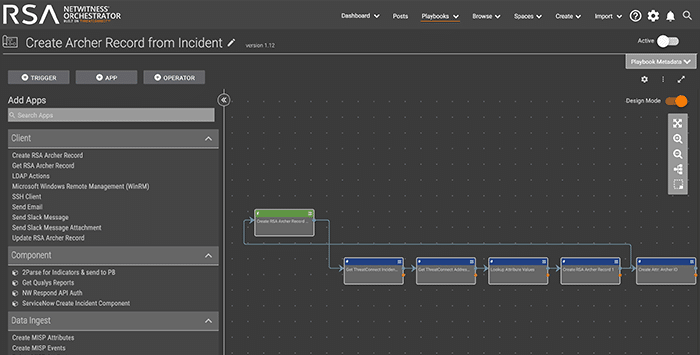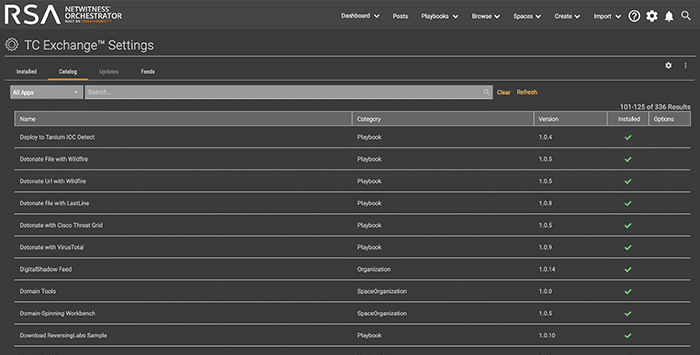 Extensible integration framework
NetWitness Orchestrator features more than 500 apps and integrations.
Phishing identification
Find out how NetWitness Orchestrator can reduce the time it takes to sift through and validate user-reported phishing attempts, while automating the triage, analysis and response to high volumes of phishing attempts in seconds.
Speed phishing detection
Threat hunting
Discover how NetWitness Platform with NetWitness Orchestrator enables automated and proactive threat hunting by leveraging a vast ecosystem of threat intelligence.
Improve threat hunting
Threat detection and analysis
Learn how NetWitness Orchestrator helps security teams get ahead of incidents and minimize their impact by automating incident lookups and enrichment.
Accelerate analysis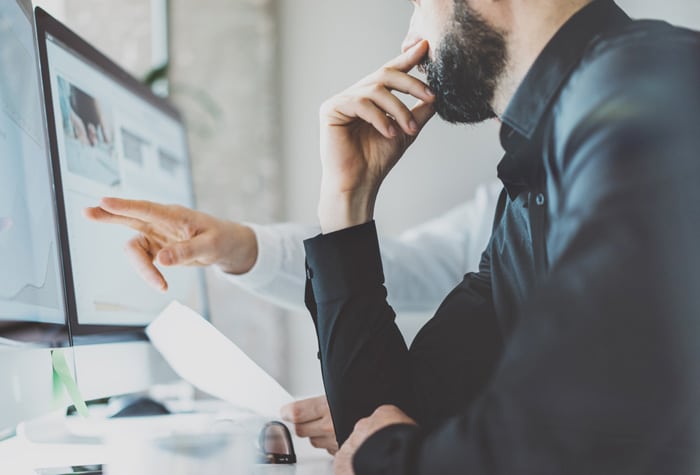 Manage digital risk with complete security orchestration and automation
Managing digital risk requires an efficient, coordinated effort. NetWitness Orchestrator provides comprehensive security orchestration and automation. Actionable insights streamline your digital risk management with guided, consistent workflows, from early identification to closed-loop remediation, allowing your security analysts to do more in less time.
Having the tools in place for our SOC to see exactly what's happening and report on all activity in a timely manner is helping us shift our bank's culture from being reactive about security to being proactive.
Ryan Melle

Vice President, Information Security Officer

Berkshire Bank