NetWitness® Endpoint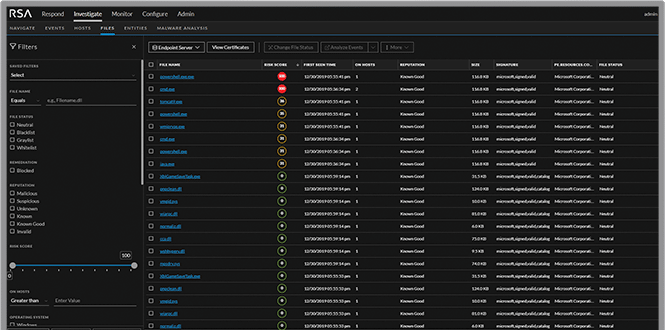 NetWitness® EDR Endpoint Detection & Response Security Tools & Software
Endpoint detection and response (EDR)
NetWitness Endpoint monitors activity across all your endpoints—on and off the network—providing deep visibility into their security state, and it prioritizes alerts when there is an issue. NetWitness Endpoint drastically reduces dwell time by rapidly detecting new and non-malware attacks that other EDR solutions miss, and it cuts the cost, time and scope of incident response.
Get the details: Read the data sheet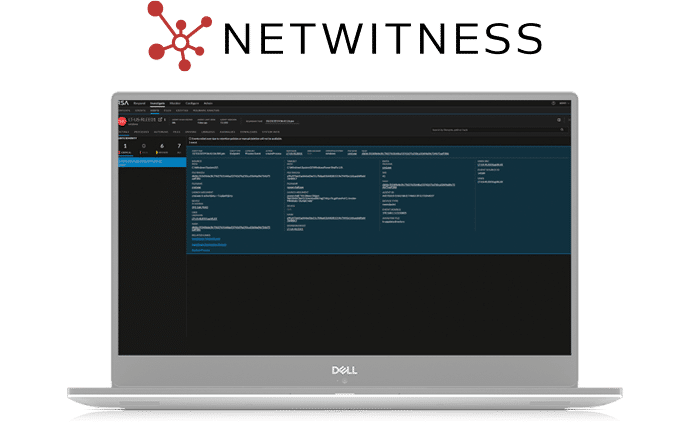 Empowers security teams
Provides the most critical data to understand the breadth of an attack and to conduct effective forensic investigations.

Reduces attack dwell time
Performs fast root cause analysis and prioritizes threats to minimize dwell time, improve security analysts' efficiency and accelerate time-to-response.

Detects all endpoint threats
Identifies threats other solutions miss by providing unmatched real-time visibility of all an organization's endpoints—on and off the network.

Simplifies endpoint data collection
The NetWitness Endpoint Insight agent offers endpoint inventory scans paired with Microsoft Windows log forwarding and filtering capabilities.
< HOW IT WORKS >
Combines continuous endpoint security monitoring with behavior-based detection
Continuous endpoint monitoring
Delivers full visibility into all processes, executables, events and behavior on all of your endpoints, including servers, desktops, laptops and virtual machines. This deep visibility provides an organization-wide view of your endpoints so your security team can better manage the full attack lifecycle and incident response investigations.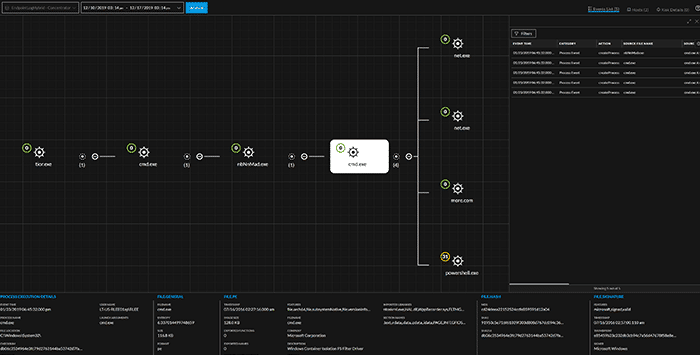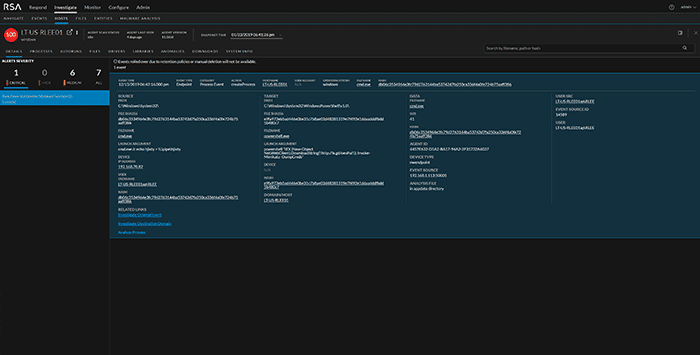 Rapid data collection
Collects full endpoint inventories and profiles in minutes with no discernible impact on end-user productivity, using an extremely lightweight endpoint agent. NetWitness Endpoint delivers immediate insights, response actions and metadata ingestion from both Windows logs and endpoint core processes.
Scalable and efficient solution
NetWitness Endpoint provides a single, tamper-proof agent that scales easily and quickly from hundreds to hundreds of thousands of endpoints. All data storage and most analysis occur on the NetWitness Endpoint database, which ensures data integrity and drastically reduces endpoint impact.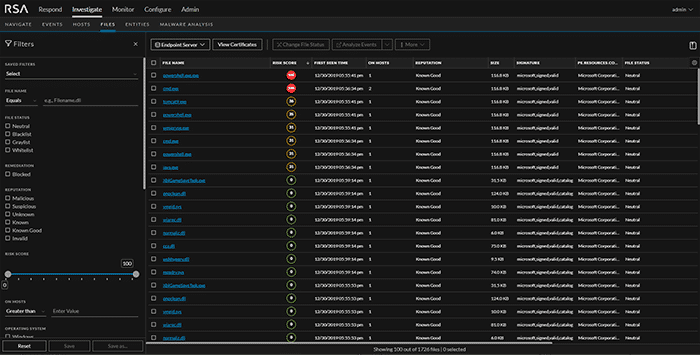 Integrated behavior-based detection
Industry's first embedded endpoint-based UEBA creates a baseline for your organization's normal endpoint behavior and rapidly detects deviations that may indicate a threat. NetWitness Endpoint then scores and prioritizes incidents based on potential threat level using UEBA monitoring capabilities and an advanced machine learning algorithm.
Intelligent and automated processes
Automatically collects and analyzes endpoint processes, executables and more and then records data about every critical action surrounding the unknown item to apply advanced analysis and determine the threat's potential impact and prioritization.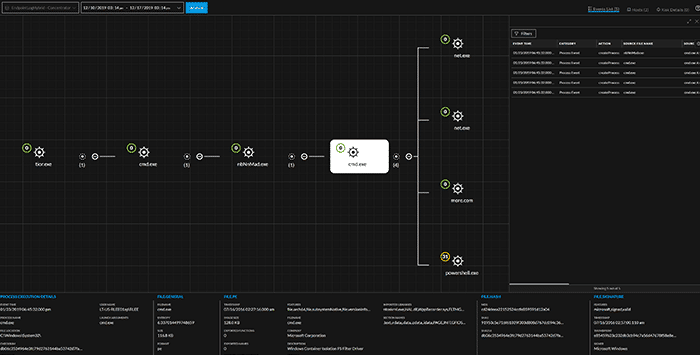 Complete visibility into users and devices to manage digital risk
Endpoints are popping up at an exponential rate across today's complex digital infrastructures. So the ability to continuously monitor activity across all of these endpoints, whether they're on or off your network, and to identify the highest risk threats are critical to rapidly detecting and shutting down compromises. NetWitness Endpoint is capable of scaling to address rapid endpoint growth
We had malware attacks—including attempts at instigating data leaks—that we only found with NetWitness Platform. We could not have prevented these incidents without NetWitness.
Cho Jae-yoon

IT Security Manager

Amore Pacific