NetWitness® Logs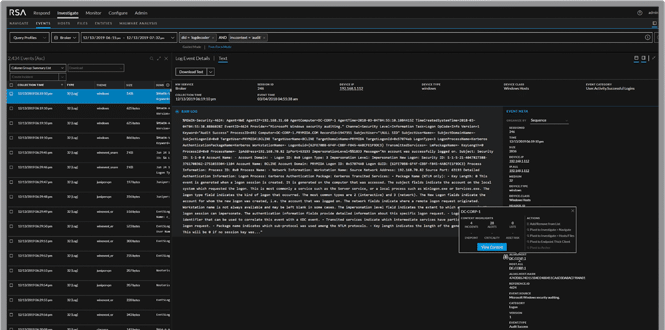 Alleviates analysts' alert fatigue
NetWitness Logs enriches log data with threat intelligence and contextual information to identify high-priority threats and reduce false positives.

Speeds threat detection and investigation
With extensive visibility and enriched log data, NetWitness Logs dramatically accelerates alerting and analysis to speed detection and investigation.

Centrally manages and monitors logs
NetWitness Logs provides a platform for centralized log monitoring and management regardless of source and IT complexity.

Simplifies Windows log monitoring
Microsoft Windows log forwarding and filtering capabilities simplify the Windows log monitoring, reducing the cost of investigating threats.