NetWitness® Network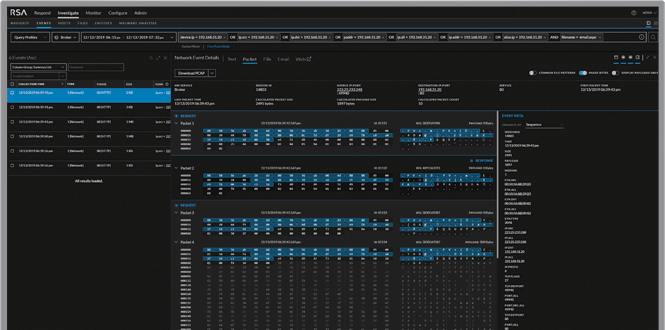 Alleviates analysts' alert fatigue
NetWitness Network enriches log data with threat intelligence and contextual information to identify high-priority threats and reduce false positives.

Eases management of network data
With pervasive visibility, NetWitness Network facilitates administration and analysis of data across your entire IT environment.

Speeds network threat detection and response
NetWitness Network provides the immediate, deep network visibility required to accelerate network threat detection, investigation and forensics.

Simplifies threat detection and investigation
NetWitness Network offers intuitive data visualizations and nodal diagrams, plus comprehensive automated detection, investigation and forensics tools.