NetWitness® NDR Network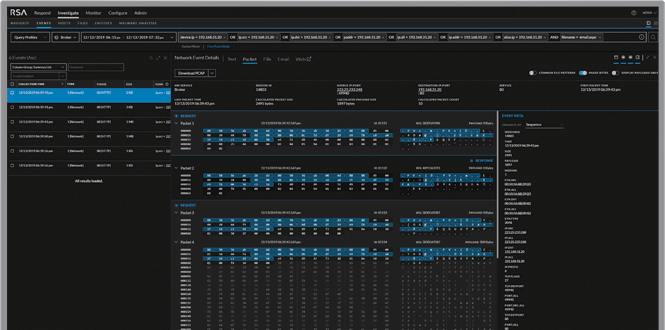 NetWitness® NDR Network Threat Detection & Response Solutions
Quickly detect and respond to network threats
The key to network threat detection and fast threat response is comprehensive, real-time visibility into your entire IT infrastructure. NetWitness Network delivers this with full-packet capture, metadata and netflow—on premises, in the cloud and across virtual infrastructures. Detect and monitor emerging, targeted and unknown threats as they traverse the network. Plus, reconstruct entire network sessions for forensic investigations.
Buyer's Guide to NDR Solutions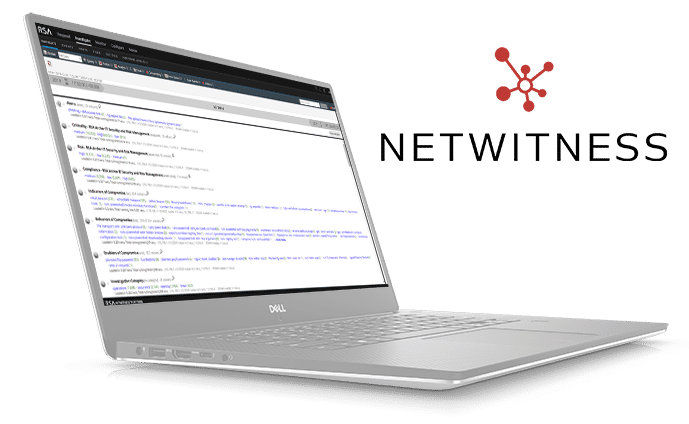 New! ESG Report: See how network detection and response eliminates blind spots for distributed enterprises.   Download Now

Alleviates analysts' alert fatigue
NetWitness Network enriches log data with threat intelligence and contextual information to identify high-priority threats and reduce false positives.

Eases management of network data
With pervasive visibility, NetWitness Network facilitates administration and analysis of data across your entire IT environment.

Speeds network threat detection and response
NetWitness Network provides the immediate, deep network visibility required to accelerate network threat detection, investigation and forensics.

Simplifies threat detection and investigation
NetWitness Network offers intuitive data visualizations and nodal diagrams, plus comprehensive automated detection, investigation and forensics tools.
Patented parsing and indexing technology
Using unique, patented technology, NetWitness Network dynamically parses and enriches log data at time of packet capture, creating metadata that dramatically accelerates alerting and analysis.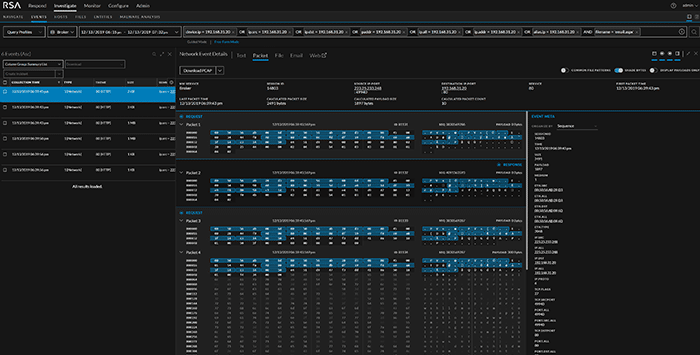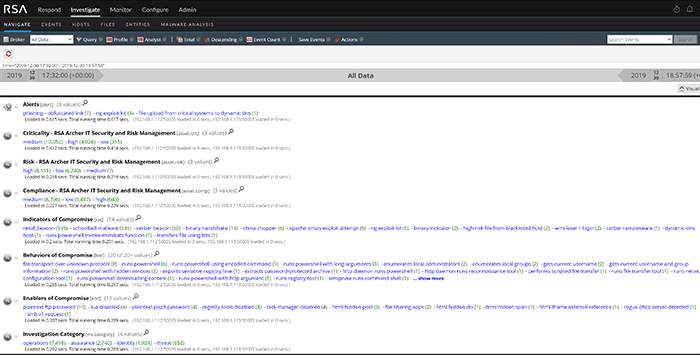 Robust forensics capabilities
NetWitness Network combines deep inspection of hundreds of protocols with a powerful, integrated tool kit for forensic investigations.
Native decoding support
Encoded traffic is no match for NetWitness Network, which provides native decoding and integrates with third parties to provide additional support for decryption.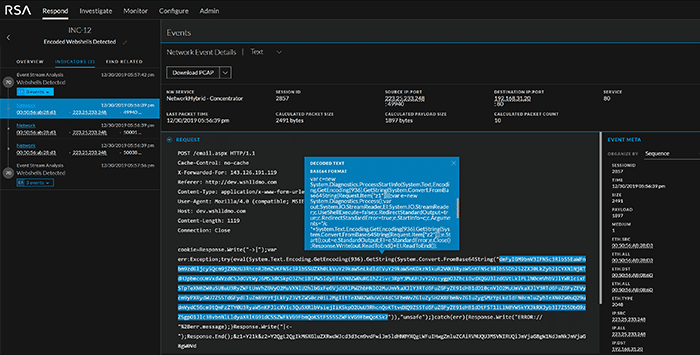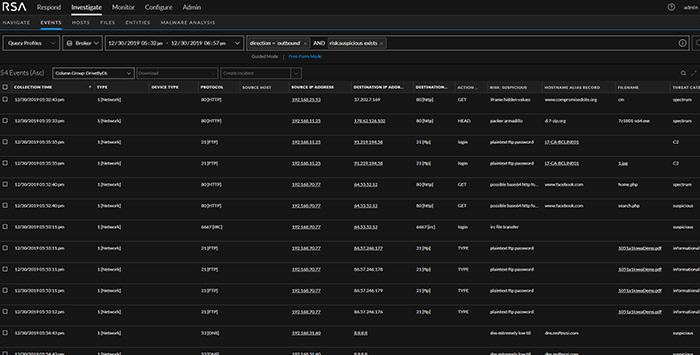 Deep visibility across entire infrastructure
NetWitness Network provides real-time visibility into all your network traffic—on premises, in the cloud and across virtual environments. Through a unique combination of behavioral analytics, data science techniques and threat intelligence, NetWitness Network detects known and unknown attacks that put organizations at risk.
Visibility across the ever-expanding digital landscape
The ability to centrally monitor network traffic for threats no matter their source and to deploy collection components on premises, virtually, across hybrid architectures or completely within public clouds makes NetWitness Network the right match for the ever-expanding digital landscape. Pervasive network visibility facilitates analysis of data across distributed and virtual environments for rapid detection and response.