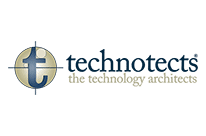 Products:
RSA Products:
RSA IoT Security Monitor
Category:
IoT Security
Technotects helps businesses conceptualize, design, develop, deploy and manage effective industrial IoT solutions. Specializing in intelligent edge services on leading IIoT platforms, Technotects architects IoT applications that reduce time to market, increase productivity, and simplify daily operations.
With over 20 years of experience across industries, including healthcare, manufacturing and energy sectors, Technotects has deep knowledge and partnerships throughout the IoT industry, including cloud solutions.