NetWitness® Platform for XDR
Detects the advanced threats other solutions may miss
Using a centralized combination of network and endpoint analysis, behavioral analysis, data science techniques and threat intelligence, NetWitness Platform for XDR helps analysts detect and resolve known and unknown attacks while automating and orchestrating the incident response lifecycle. With these capabilities on one platform, security teams can collapse disparate tools and data into a powerful, blazingly fast user interface.<
Get the details: Read the solution brief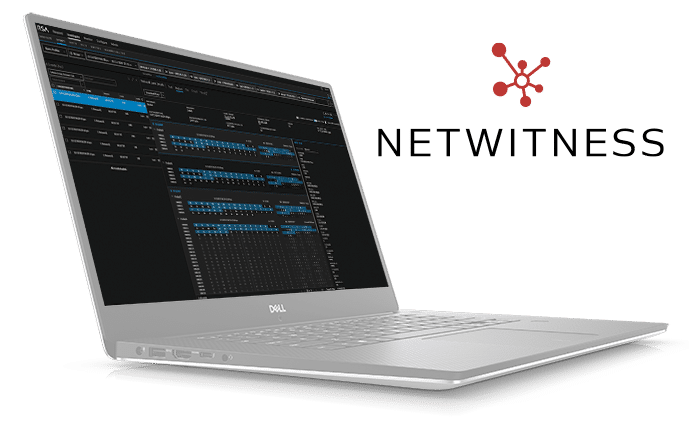 Unsurpassed visibility
Collects data across all capture points (user, endpoint, edge, core, cloud) and threat intelligence sources to expose the full scope of attacks.
Faster threat detection
Speeds threat detection and investigation by enriching network and endpoint data at capture time with threat intelligence and business context.
Smarter, faster analytics
Provides behavioral analytics (UEBA) and automation and orchestration capabilities so analysts can follow consistent, transparent, documented processes for threat hunting and investigation.
< How it works >
Accelerated threat detection and response for today's targeted attacks
Threat defense today isn't about preventing attacks; it's about preventing them from wreaking havoc. NetWitness Platform enables organizations to leverage network and endpoint data to quickly detect and respond to threats that have bypassed preventative controls.
See it in action
XDR for the digital landscape
In today's digital environment, there are more threats—and more sophisticated threats—than ever. NetWitness Platform for XDR detects intrusions as they happen, using real-time visibility into network traffic across internal, internet-bound, virtual infrastructure and cloud computing environments, paired with deep, process-level endpoint visibility. Once an attack is detected, a prioritized and automated response enables an effective defense.
Webinar: Extending the Impact of Security to Accelerate Transformation
What your SIEM was meant to be