3-Stage Approach to Managing Workforce Risk
Things You Can Do to Prevent Employees and Others from Causing a Breach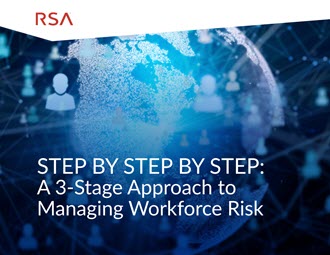 Download
The three stages each represent a different maturity level: foundational, intermediate and advanced. Within each of the three stages, we provide you with a range of specific recommendations for mitigating security risks associated with:
your workforce
third parties
expanded use of cloud platforms
proliferation of remote devices and other endpoints
increasing use of robotics and AI
The e-book takes the mystery and complexity out of managing this risk. Download a copy of the e-book, and you'll come away with a clear plan for mitigating dynamic workforce risk.