Secure your IoT infrastructure
NetWitness IoT detects threats to IoT and edge devices using advanced behavior analytics and threat intelligence. The cloud service identifies anomalies and indicators of compromise and presents alerts in a modern user interface with rich data and response tools.
< HOW IT WORKS >
Detect threats and anomalies lurking in your IoT infrastructure
Visibility across edge and IoT devices
There will be 38 billion IoT devices deployed by the end of 2020, including sensors, robots, cameras, meters and more. NetWitness IoT provides visibility into this important and growing component of your infrastructure.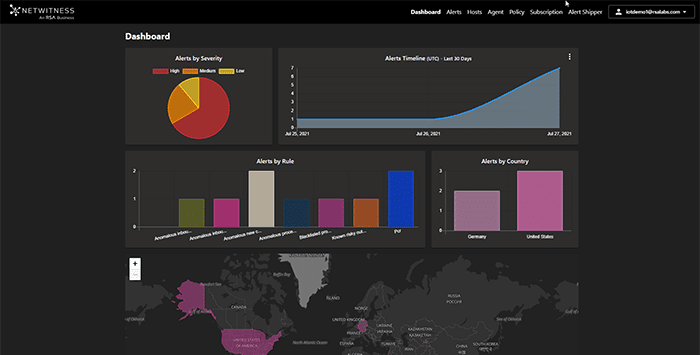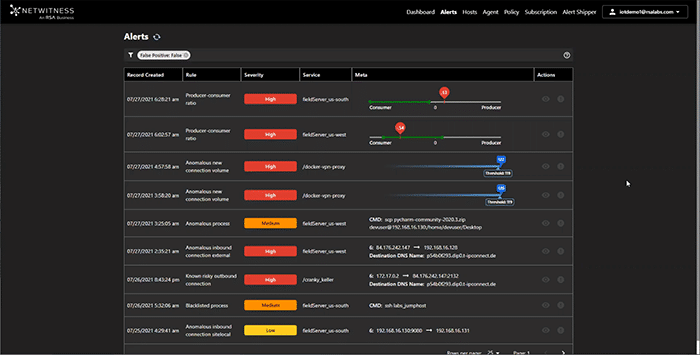 Machine learning and behavioral alerting
The wide range of complex functions performed by IoT devices makes it hard for security teams to spot anomalous behavior. NetWitness IoT applies advanced machine learning and behavior analytics, along with advanced threat intelligence, to quickly identify instances where devices could be compromised.
Dashboard and investigations
Rich visualization and reporting capabilities enable everyone from operations managers to security analysts to efficiently investigate anomalous activity. Full meta and drill-down capabilities help you focus on risks, not noise.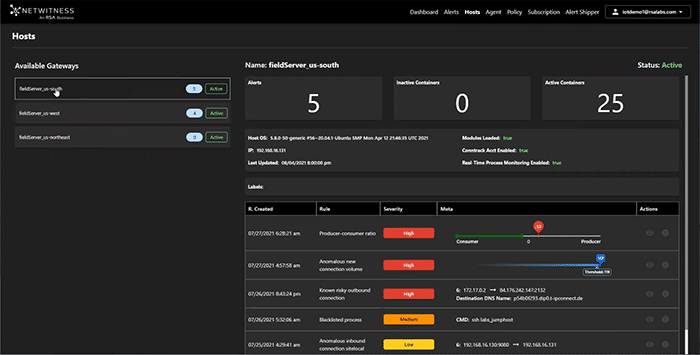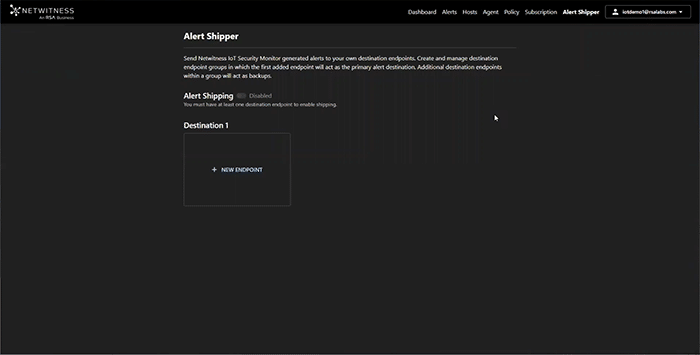 Integration with multiple IoT platforms
IoT devices and protocols are famously complex. NetWitness IoT integrates with leading IoT management platforms so you can more easily add advanced security to existing deployments.
IoT Edge Ecosystem Partners
NetWitness IoT is part of a growing ecosystem of Edge IoT leaders. These RSA Ready certified products and partners help organizations around the globe analyze, plan, design, manage, and operate IoT systems of every size and type. NetWitness IoT provides a layer of RSA-quality security monitoring, to protect these critical assets and enable valuable innovation.