NetWitness® Ransomware Defense Cloud Services

A Tool to Monitor Endpoints Without Traditional Requirements
NetWitness Ransomware Cloud Services delivers a way to monitor endpoints without traditional deployment and administration requirements. As a cloud-based service, no infrastructure is required to preserve 30 days of rich endpoint logs and data.

Experts to Help You Hunt for Ransomware Threats
The NetWitness Professional Services team monitors for known threats and performs periodic threat hunting to help spot anomalies for your security team to investigate.

Unique Ransomware Knowledge Protects Better
NetWitness Professional Services and Incident Response teams provides detection intelligence developed from in-depth ransomware research and development combined with experienced threat hunting to find malicious code in your environment.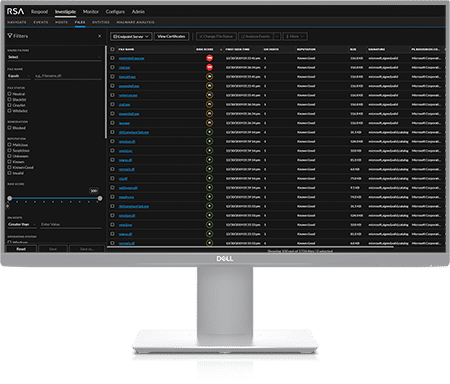 NetWitness Ransomware Defense Cloud Services
Ransomware Protection and Response Preparedness Services
Request a demo